3 minute read
March 29, 2020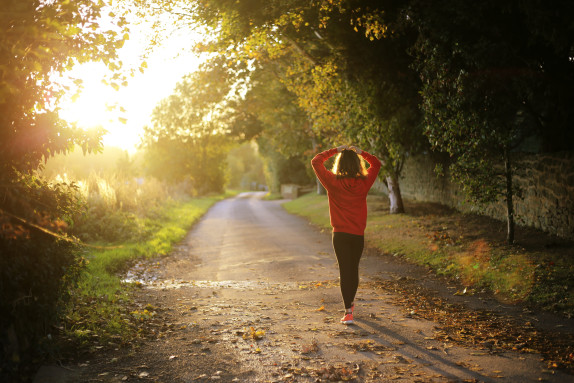 The CARES Act signed on March 27, 2020 includes provisions to help individuals, families, and businesses impacted by COVID-19. This article focuses on provisions related to individuals (excluding rebate payments which was the subject of a previous article).
Unemployment Assistance
This section (2102) creates a temporary Pandemic Unemployment Assistance program through December 31, 2020 to provide payment to those not traditionally eligible for unemployment benefits (self-employed, independent contractors, those with limited work history, and others) who are unable to work as a direct result of the coronavirus public health emergency.
This is an important provision for self-employed workers who work in business impacted by local and state business closures. So, hair stylists, massage therapists, nail salons, gig economy workers, and other independent contractors should check with state unemployment offices for benefits.
Self-employed individuals will need to contact local state unemployment offices to apply for unemployment benefits. Recent press reports have indicated that there are delays in the state unemployment offices in processing claims, getting answers to questions, and in applying for benefits. State offices may be experiencing staff shortages, and they are certainly dealing with a substantial number of unemployment claims. It is recommended that you file as early as possible, so your claim can be evaluated and processed.
Enhanced Unemployment Compensation
This section (2104) provides an additional $600 per week payment to each recipient of unemployment insurance or Pandemic Unemployment Assistance for up to four months.
Example: John was laid off by his employer on March 13, 2020. His normal weekly check for unemployment provided by his state based on his work earnings record is $275 per week. This section provides an additional $600 per week for up to four months. So, John would receive $875 per week.
This section contains anti-fraud provisions and possible repayments for individuals who receive payments they were not entitled to receive.
Retirement Funds Used for COVID-19 Reasons
This Section (2202) waives the 10-percent early withdrawal penalty for distributions up to $100,000 from qualified retirement accounts for coronavirus-related purposes made on or after January 1, 2020 and before December 31, 2020.
Income attributable to the distribution would be subject to tax over three years, and the taxpayer may re-contribute the funds to an eligible retirement plan within three years without regard to that year's cap on contributions. Further, the provision provides flexibility for loans from certain retirement plans for coronavirus-related relief (loans eligible up to $100,000).  
A coronavirus-related distribution is one made to an individual:
(1) who is diagnosed with COVID-19,
(2) whose spouse or dependent is diagnosed with COVID-19, or
(3) who experiences adverse financial consequences as a result of being quarantined, furloughed, laid off, having work hours reduced, being unable to work due to lack of child care due to COVID-19, closing or reducing hours of a business owned or operated by the individual due to COVID-19, or other factors as determined by the Treasury Secretary.
This provision only waives the ten percent early withdrawal penalty for individuals under age 59.5. The amount withdrawn is still subject to income tax; however the income may be reported over a three year period of time.
Example 1:
Leah is self-employed and her business was closed a direct result of COVID-19. She withdraws $15,000 from her retirement plan to pay for household expenses while she is out of work. Leah will not be subject to an early withdrawal penalty. Leah will be able to pay the tax on the $15,000 withdrawal by reporting $5,000 in income for the 2020, 2021, and 2022 tax years.
Example 2:
Assume the same facts as example 1 except Leah makes a rollover contribution in each year of $5,000. She will not pay any tax on the distribution since she rolled over all the proceeds in the three year time frame.
It is presumed the repayment rules will be substantially similar to those for weather related disasters; however, we will have to await further guidance from IRS prior to reporting.
Required Minimum Distributions in 2020
The section (2203) waives the required minimum distribution (RMD) rules for certain defined contribution plans and IRAs for calendar year 2020. This provision provides relief to individuals who would otherwise be required to withdraw funds from such retirement accounts during the economic slowdown due to COVID-19.
Individuals age 70.5 before 2019 or who turn age 72 after 2019 are generally required to take a required amount from their IRA or other qualified retirement plan each year. This provision suspends the requirement for the 2020 tax year.
Charitable Contributions
The provision encourages Americans to contribute to charitable organizations in 2020 by permitting them to deduct up to $300 of cash contributions, whether they itemize their deductions or not.
This summary of individual provisions in the CARES Act is based on information publicly available. We will update as needed. Finally, we have a separate article on the website that discusses the stimulus payments in detail.
Photo by Emma Simpson on Unsplash