7 minute read
January 31, 2021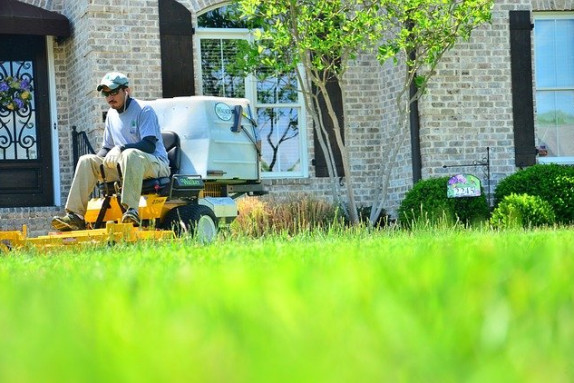 What is Household Employment
Household employees include housekeepers, maids, babysitters, gardeners, and others who work in or around your private residence as your employee. It is important to distinguish an employee versus an independent contractor that you might hire to help around the house.
Example (Independent Contractor):  You are looking for housekeeper to come in and clean a few times a week. You meet with the Lubbock Spiffy Cleaners, and they begin cleaning your house regularly. The cleaning service maintains the discretion as to who is assigned to work at your home each week. You have not hired an employee. You will not have responsibility for household employment taxes.
Example (Employee): You are looking for someone to clean your house, and you ask someone you work with who is looking for some part-time work if they would like to clean your home a few times each week. This person accepts the position. You provide this person instructions for each day they are working in your home. This person is not in the trade or business of cleaning homes, and they only work for you. You have hired an employee, and you will be responsible for abiding by the household employment tax rules.
Guidelines to Distinguish Employees vs Independent Contractor
Repairmen, plumbers, contractors, and other business people who provide their services as independent contractors, are not your employees. Independent contractors operate with discretion. They generally provide their own tools and equipment, and they market their services generally to a wide audience. Independent contractors generally have the potential to sustain a loss.
Household workers are your employees if you can control not only the work they do, but also how they do it. Household employees generally only work for one or two families, do not provide their own supplies, have no employees that report to them, and they generally will not sustain a loss.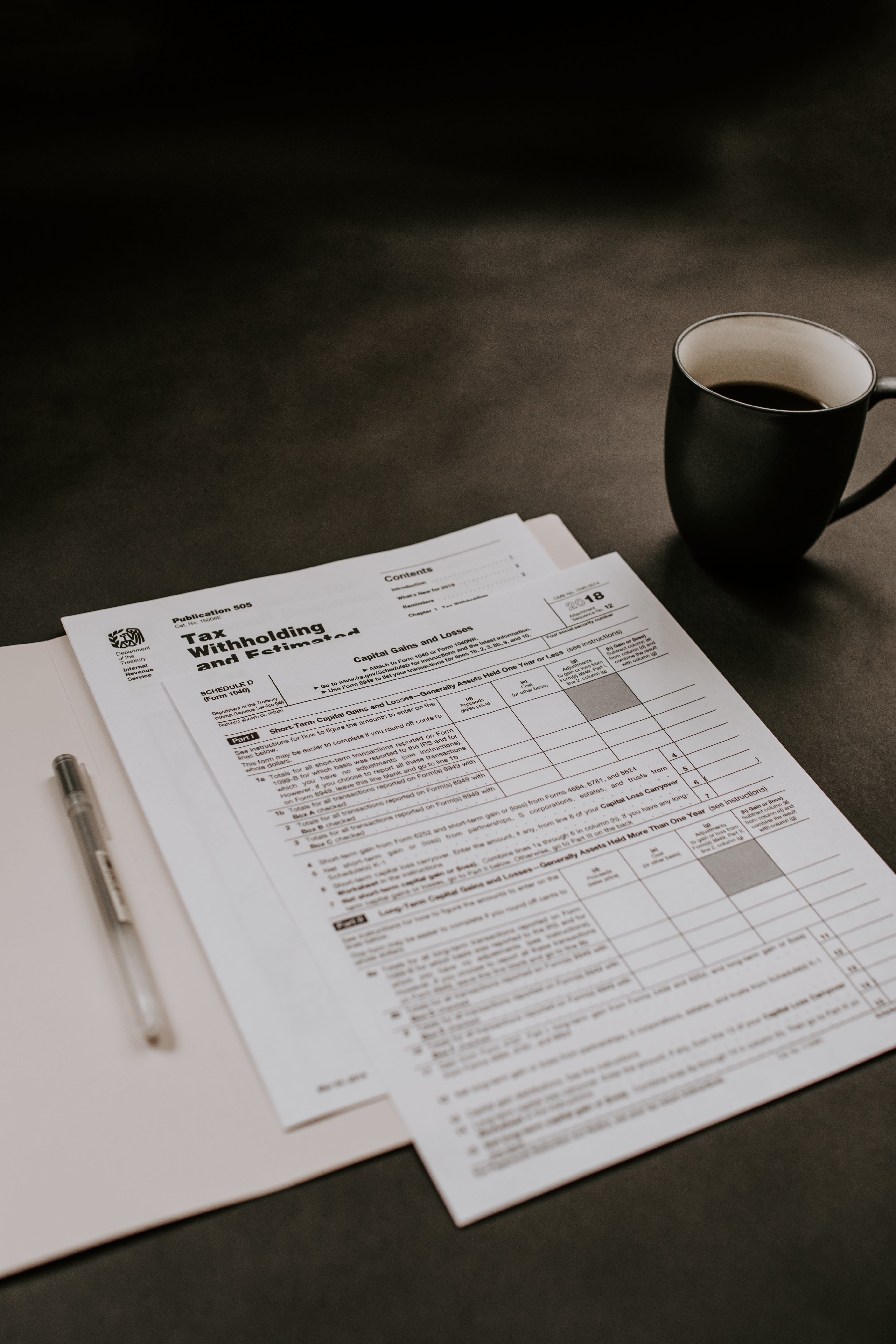 Social Security and Medicare Taxes
The social security and Medicare taxes, also commonly referred as FICA tax, applies to both employees and employers, each paying 7.65 percent of wages. An employer is generally required to withhold the employee's share of FICA tax from wages.
If you pay cash wages of $2,300 or more for 2021 (this threshold generally changes from year to year) to any one household employee, you generally must withhold 6.2% of social security and 1.45% of Medicare taxes (for a total of 7.65%) from all cash wages you pay to that employee, unless you prefer to pay your employee's share of social security and Medicare taxes from your own funds. You must also pay your share of social security and Medicare taxes, which is also 7.65% of cash wages (cash wages include wages you pay by check, money order, etc.).
Pay the amount you withhold to the IRS with an additional 7.65% for your share of the taxes. If you pay your employee's share of social security and Medicare taxes from your own funds, the amounts you pay for your employee count as wages for purposes of the employees' income tax. However, don't count them as social security and Medicare wages or as wages for federal unemployment tax.
If you decide to pay your household employees social security and Medicare Taxes, the wages reported on Form W-2 (discussed later) will show the taxes you paid in Box 1 of Form W-2 added to the wages you paid.
Example: Liza paid her household play $100 per week for all of 2021 (total wages were $5,200). In addition, Liza did not withhold her household employee's social security and Medicare taxes (7.65% of wages) So, the taxes paid for her employee for 2021 totaled $397.80 ($5,200 X .0765). Her household employee's Box 1, Box 3, and Box 5 of the Form W-2 will appear as follows:
Box 1 Gross Wages: 5597.80 ($5200.00 + $397.80)
Box 3 Social Security Wages: $5,200.00
Box 5 Medicare Wages: $5,200.00
Don't withhold or pay Social Security and Medicare taxes from wages you pay to:
Your spouse,
Your child who is under age 21,
Your parent, unless an exception is met, or
An employee who is under age 18 at any time during the year, unless performing household work is the employee's principal occupation. If the employee is a student, providing household work isn't considered to be his or her principal occupation.
Additional Medicare Tax
Additional Medicare Tax applies to an individual's Medicare wages that exceed a threshold amount based on the taxpayer's filing status. Employers are responsible for withholding the 0.9% Additional Medicare Tax on an individual's wages paid in excess of $200,000 in a calendar year, without regard to filing status.
An employer is required to begin withholding Additional Medicare Tax in the pay period in which it pays wages in excess of $200,000 to an employee and continue to withhold it each pay period until the end of the calendar year. There's no employer match for Additional Medicare Tax. This is probably not very common for most taxpayers.
Federal Income Tax Withholding
You're not required to withhold federal income tax from wages you pay to a household employee. However, if your employee asks you to withhold federal income tax and you agree, you'll need a completed Form W-4, Employee's Withholding Certificate from your employee. See Publication 15-T, Federal Income Tax Withholding Methods for tax withholding tables that are updated each year.
It is important to note that the employer is not required to withhold federal income tax unless the employer agrees. However, if you a long-term employee, it will be helpful to the employee to withhold federal income tax if they request you do this for them.
Form W-2, Wage and Tax Statement
If you must withhold and pay social security and Medicare taxes, or if you withhold federal income tax, you'll need to complete Form W-2, Wage and Tax Statement for each employee. You'll also need a Form W-3, Transmittal of Wage and Tax Statement.
To complete Form W-2, you'll need an employer identification number (EIN) and your employees' social security numbers. If you don't already have an EIN, you can apply for one using the online EIN application. This service is available Monday through Friday, 7 a.m. to 10 p.m. Eastern time. You can also apply for an EIN by mailing or faxing a completed Form SS-4, Application for Employer Identification Number.
Federal Unemployment Tax Act (FUTA)
If you paid cash wages to household employees totaling more than $1,000 in any calendar quarter during the calendar year or the prior year, you generally must pay federal unemployment tax (FUTA) tax on the first $7,000 of cash wages you pay to each household employee.
However, don't count wages paid to your spouse, your child who is under the age of 21, or your parent. Also, don't consider the amounts you pay to these individuals as wages subject to FUTA tax. Generally, you can take a credit against your FUTA tax liability for amounts you paid into state unemployment funds.
If you paid wages that are subject to the unemployment compensation laws of a credit reduction state, your FUTA tax credit may be reduced. A state that hasn't repaid money it borrowed from the federal government to pay unemployment benefits is a "credit reduction state.
State Unemployment Tax
Wages paid to household employees employees are generally subject to state unemployment taxes as well. In Texas, the liability is incurred when you pay $1,000 in wages in a calendar quarter to a household employee.
Texas taxes the first $9,000 in wages paid the household employee. The tax reports are filed quarterly and due by the last day of the month following the end of the calendar quarter.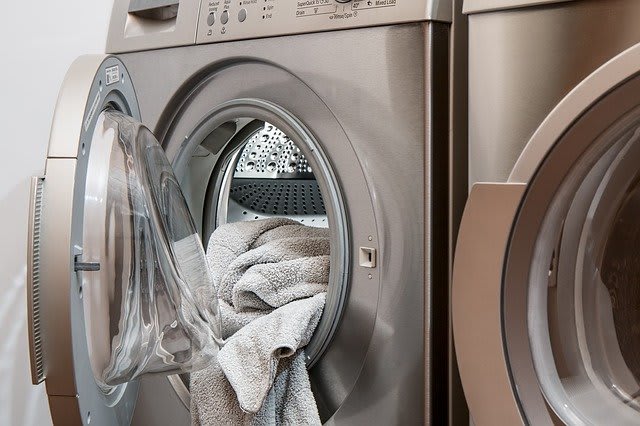 Schedule H (Form 1040), H
Household Employment Taxes
If you pay wages subject to FICA tax, FUTA tax, or if you withhold federal income tax from your employee's wages, you'll need to file a Schedule H (Form 1040), Household Employment Taxes. Attach Schedule H to your individual income tax return, Form 1040, U.S. Individual Income Tax Return, or Form 1041, U.S. Income Tax Return for Estates and Trusts. If you're not required to file a return, you must still file Schedule H to report household employment taxes.
However, a sole proprietor who must file Form 940, Employer's Annual Federal Unemployment (FUTA) Tax Return, and Form 941, Employer's QUARTERLY Federal Tax Return, or Form 944, Employer's ANNUAL Federal Tax Return, for business employees, or Form 943, Employer's Annual Federal Tax Return for Agricultural Employees, for farm employees, may report household employee tax information on these forms instead of on Schedule H. If you choose to report the wages for a household employee on the forms shown above, be sure to pay any taxes due by the date required based on the form, making federal tax deposits if required.
Important Note: If you have a business or a farm and choose to report your household employee's wages on the business forms 941, 943, and 940, be sure you separate these wages to avoid deducting the household on Form Schedule C (Business) or Form Schedule F (Farm and Ranch).
Estimated Tax Payments
If you file Schedule H, you can avoid owing taxes with your return if you pay enough tax before you file your return to cover both the employment taxes for your household employee and your income tax. If you're employed, you can ask your employer to withhold more federal income tax from your wages during the year. You can also make estimated tax payments to the IRS during the year using Form 1040-ES, Estimated Tax for Individuals.
Remember, household employees are those individuals you hire who are generally not with a service company, and those who are not in the business of providing household services. Here are some examples of situations that might give rise to household employment:
You hire your next neighbor to watch your child for a couple of hours after school each day
You hire a friend (not in business for themselves) to take care of your lawn over the summer
You hire someone to come by a few days each week to check on an elderly family member
You hire a home health aide
If you are unsure if you have a household employer, we encourage you to contact our office for clarification or your personal tax preparer.
We serve clients in Lubbock, Texas and throughout the State of Texas. Join the conversation on Facebook @bradleysmithinc
Cover Photo courtesy of Image by Bryan Clayton from Pixabay
Text Photo courtesy of Image by Steve Buissinne from Pixabay