6 minute read
April 20, 2020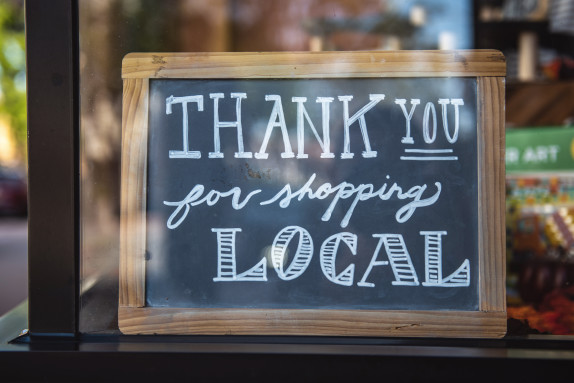 The SBA currently has the following notice on its website regarding the Paycheck Protection Plan:
Notice: Lapse in Appropriations
The SBA is currently unable to accept new applications for the Paycheck Protection Program based on available appropriations funding.
All is not lost as there is active discussion of extending up 250 billion of additional funds under the program. So, whether you have received a loan under this program  or awaiting the potential for future funding, the guidance for self-employed individuals was quite delayed and still worth a look.
Schedule C Filers Eligibility
Individuals who file Schedule C are eligible if they meet the following requirements:
you were in operation on February 15, 2020
you are an individual with self-employment income (could be an independent contractor or sole-proprietorship)
your principal place of residence is in the United States
you filed or will file a Form 1040 Schedule C for 2019
It is important to note the requirement that the business "filed or will file" a 2019 Form 1040 Schedule C. This appears in contrast to the original rule that simply states "you must be in operation on February 15, 2020. However, the SBA has noted that it will provide additional guidance for those businesses that were not in operation in 2019, but will file a Schedule C for 2020.
Form 1065 filers Eligibility
Partners in a partnership, may not submit a separate PPP loan application for themselves as a partner. The loan application must be made by the partnership and the partnership will treat the self-employment income of the partners (up to $100,000) as payroll costs.
The reasoning behind requiring the partnership to apply is that many expense items eligible under the loan (rent, mortgage interest, utilities, and other debt service, along with employee payroll) are incurred at the partnership level rather than the partner level.
Prohibition of Certain other CARES Act Provisions
The following programs are not available to Self-Employed individuals who receive paycheck protection loans
Unemployment Compensation (remember the CARES Act extended unemployment assistance to self-employed individuals).
CARES Act Employee Retention Credits
Paid Leave is eligible; however, the CARES Act precludes applicable credits if payment was claimed under the PPP loan.
Permitted Uses of PPP Loan Proceeds
Owner compensation replacement, calculated based on 2019 Schedule C.
Employee payroll costs (wages, salaries, commission, tips, bonus, paid vacation, etc).
Mortgage interest payments, rent, and utilities (you must have had these expenses in 2019 to include for 2020 payments.
Other interest payments on other debt obligations incurred before February 15, 2020 (not eligible for forgiveness).
Restrictions on Use of PPP Loan Proceeds:
At least 75% of the loan proceeds shall be used for loan costs. It is critical to understand this requirement.
As noted above, mortgage interest payments, rent, and utilities are eligible costs for the loan; however, when payroll costs are combined with these other eligible costs, it is clear from the guidance we have received that at least 75% of the costs must be from payroll costs.
Example - ABC Services (See Disclaimer Below)
ABC Services received a PPP Loan of $40,100. The company expended the following amounts under the loan:
Payroll Costs - $29,195 / Rent - $8600 / Utilities - $2,305
Percent Payroll Costs = 72.80% / Non-Payroll Costs = 27.20%
ABC Services did not pay out 75% of the loan proceeds as payroll costs and may be subject to a reduction in the loan forgiveness amount computed as follows:
Required 75% to be spent on payroll costs: $30,075
Potential Reduction in forgiveness amount: (30,075 - 29195) = $880
The $880 would not be eligible for forgiveness and would have to be repaid.
Caution: The above calculation is based on one interpretation of the SBA 75% rule, and while we deem this interpretation reasonable, it may not be the exact way the rule is applied. Further, there are other factors such as maintaining staff and staff compensation consistency that are not factored in to this calculation. We expect more guidance from the SBA to clarify this calculation.
Amount Eligible to Borrow
Self-Employed with no Employees:
Look at your 2019 Form 1040 Schedule C line 31 net profit amount (if you have not yet filed a 2019 return, fill it out and compute the value), up to $100,000 annualized, if this amount is over $100,000, reduce it to $100,000, if this amount is less than zero, set this amount at zero. The greatest amount that may be used for Schedule C self-employment income is $100,000.
Computing the loan amount:
(Schedule C, Line 31 Amount / 12) computes average monthly "payroll"
Loan Amount = Average Monthly Payroll x 2.5
Example
Dharma's Dog Walking Services Schedule C, Line 31 profit is $31,000 for 2019.
Her average monthly "salary" is $2,583 (31,000 / 12).
Here loan amount is $2,583 x 2.5 = $6,457.
Self-Employed with Employees:
For self-employed business owners with employees, you are eligible to borrow PPP loan funds for your staff. The calculation is done using the 2019 Forms 941. You will total the Medicare Wages and Tips line for each quarter Form 941 (assuming a full calendar year of employment).
For Dharma (our example above) assume she has one employee who earned $10,000 for 2018 computed as noted above. Her average monthly monthly payroll is $833 (10,000 / 12) and the loan amount applicable $2,082 ($833 x 2.5).
The loan amount computed for the employee of $2,082 is added to the the $6,457 computed for Dharma's net earnings (computed above) and results in a loan amount of $8,539 (while this example split up the computation for the total loan, the process is generally combined for self-employed taxpayers with employees).
Note: I have simply used salaries and net profit for the owner in computing the loan amounts for ease of discussion; however, remember, health insurance costs, retirement plan costs, and state and local taxes assessed on employee compensation are includible costs as well.
Substantiation For Loan Amount
You must supply your 2019 Form 1040 Schedule C, quarterly Forms 941 and state quarterly wage unemployment tax reporting forms from each quarter in 2019 or equivalent payroll processor records reflecting this information, along with evidence of any retirement and health insurance contributions, if applicable.
A payroll statement or similar documentation from the pay period that covered February 15, 2020 must be provided to establish you were in operation on February 15, 2020.
Determining Amounts eligible for Forgiveness
PPP loans are eligible for forgiveness if the requirements are met and you only use the proceeds for covered costs. Here is what is eligible:
Payroll costs including salary, wages, and tips, up to $100,000 of annualized pay per employee (for eight weeks, a maximum of $15,385 per individual), as well as covered benefits for employees (but not owners), including health care expenses, retirement contributions, and state taxes imposed on employee payroll paid by the employer (such as unemployment insurance premiums).
Owner compensation replacement, calculated based on 2019 net profit as described above, with forgiveness of such amounts limited to eight weeks' worth (8/52) of 2019 net profit, but excluding any qualified sick leave equivalent amount for which a credit is claimed under section 7002 of the Families First Coronavirus Response Act (FFCRA) or qualified family leave equivalent amount for which a credit is claimed under FFCRA.
Payments of interest on mortgage obligations on real or personal property incurred before February 15, 2020, to the extent they are deductible on Form 1040 Schedule C.
Rent payments on lease agreements in force before February 15, 2020, to the extent they are deductible on Form 1040 Schedule C.
Utility payments under service agreements dated before February 15, 2020 to the extent they are deductible on Form 1040 Schedule C.
Caution: It should be noted that there appears to be some ambiguity in the law related to items 3-5 for a self-employed individual since SBA seems to think that many self-employed individuals do not incur these costs. We will need to have additional guidance on this issue to know for certain.
Here is the SBA statement regarding this issue:
For individuals with self-employment income who file a Schedule C, the Administrator, in consultation with the Secretary, has determined that it is appropriate to limit loan forgiveness to a proportionate eight-week share of 2019 net profit, as reflected in the individual's 2019 Form 1040 Schedule C. This is because many self-employed individuals have few of the overhead expenses that qualify for forgiveness under the Act.
Documentation Required For Forgiveness
Start planning your documentation on the day you receive the loan. We recommend the following for documentation:
We recommend a separate bank account for PPP loan eligible expenditures (this is not a requirement, just a suggestion).
Maintain a PPP loan file with documentation for all payroll expenditures to include time sheets, check stubs, direct deposit records, payroll journals, and copies of Forms 941 and state unemployment tax reports.
Maintain copies of invoices for health insurance premiums.
Maintain records to prove company retirement plan contributions.
Maintain copies of  invoices for utility payments. Maintain copies of cleared checks.
Prepare a copy of the lease agreement to verify the lease existed prior to February 15, 2020. Maintain copies of cleared checks.
Prepare documentation to prove mortgage balances existed prior to February 15, 2020 and records of interest paid during the eight week period.
The PPP loan is a lifeline for some small business owners who file Schedule C. While the program is currently suspended for lack of funds, at the time of this writing, a proposal in Congress is gaining some traction to re-open the PPP loan program with additional funds (370 Billion) as of reporting on April 19, 2019.
I recommend using local SBA approved banks when applying for the PPP loan. Lubbock banks did an excellent job for the community in a short of amount of time and with constantly changing rules. I think you have your best chance of success in getting the loan issued using a local bank.
Our offices are located in Lubbock, TX, but we serve clients throughout the state of Texas. Join the discussion on Facebook @bradleysmithinc.
Photo by Tim Mossholder on Unsplash