5 minute read
February 2, 2020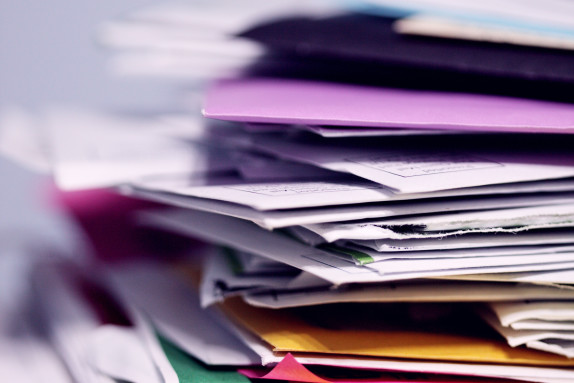 Couple's tax court experience is a lesson in maintaining records
Most taxpayers are aware of the need to be able to substantiate deductions taken on a tax return. However, in the case of Rivera, Wilfredo E., et ux. v. Commissioner, (2020) TC Memo 2020-7, the tax court gives a lesson not only in the need for substantiation, but also a textbook in case precedent requiring documentation of deductions.
The taxpayers (husband and wife) owned a travel agency treated as a partnership for tax purposes, and they also participated in a direct selling business (MLM) which was deemed to be a business component of the partnership. This partnership claimed various deductions that were denied in part or in total due to lack of documentation, incomplete records, or for failure to establish some expenses were effectively connected to the business. This post focuses on documentation of expenses; however, it should be noted the records were in such shape as to require reconstruction of gross receipts as well.
The importance of books and records
Every individual liable for tax is required to maintain books and records
sufficient to establish the amount of his or her taxable income. Sec. 6001; DiLeo
v. Commissioner, 96 T.C. 858, 867 (1991), aff'd, 959 F.2d 16 (2d Cir. 1992). If an individual fails to maintain adequate books and records then the Commissioner is allowed to compute taxable income in any manner, in the position of the commissioner, that clearly reflects income.
A set of books and records may be something as basic as a sales ledger (list with customer, date, and sale amounts) that reconciles to bank deposits made. Accompanying this may be an expense ledger that records expenses made by check, cash, or credit card that may be traced to receipts, credit card records, and bank records.
Some taxpayers may utilize QuickBooks or Quicken to maintain the bookkeeping records for a business as well. However, entries in these small business bookkeeping programs still need to trace back to source documents to back up the entries in the software.
Your books and records are the beginning point for proving up your income and expenses to prepare your tax return (and in the event your return is examined). So, pick a method that works for you, be consistent, be timely in recording your entries, and maintain the backup. The problems for the couple in the case under review in this post is there was an inadequate set of books and records (and this generally means there will be a problem with substantiation of expenses).
Substantiation of Expenses
Let's consider what constitutes a deductible business expense. Section 162(a) generally allows a deduction for ordinary and necessary expenses paid or incurred during the taxable year in carrying on a trade or business. Such expenses must be directly connected with or pertain to the taxpayer's trade or business. (Sec. 1.162-1(a), Income Tax Regs.) Generally, no deduction is allowed for personal, living, or family expenses, nor is current deduction allowed for capital expenditures. The determination of whether an expenditure satisfies the requirements of section 162 is a question of fact (Commissioner v. Heininger, 320 U.S. 467, 475 (1943)).
One of my favorite questions from a client is "Tell me everything I can deduct." I can relate to the question because no one wants to miss a deduction. My general answer to this question generally reverts back to the ordinary and necessary part of the definition. Most expenses you pay for your business are deductible short of some items that are partially deductible (e.g, meals and business gifts) and some items that are not deductible (e.g., fines and penalties). Remember, don't mingle your personal and business expenses.
Back to our case....
The court first considered whether the couple is entitled to "other deductions" listed on the return for the years at issue of $119,815 for one year, $120,501 for the subsequent year. As an aside, this might be considered a rather high amount show  in "other deductions" considering revenue reported was about $15000 for each of the years at issue, but let's see what the court found.
The first item the court addresses from these other deductions was an expense they paid to a related S-Corporation (owned by their daughter). The payments to this related corporation were to pay their daughters college tuition. The taxpayers claimed a deduction of $40,862 as outside services for the daughter's tuition. Remember, IRC Sec 162 does not allow household and family expenses (I think we all know this without the reminder from the Code).
(the college tuition scheme was designed by the couple's tax tax return preparer, so make sure you check out your preparer).
The following additional other deductions (some of which are generally deductible with documentation were disallowed in total or in part:
Accounting Services - disallowed, taxpayer did not distinguish between business and personal expenses.
Dues and Subscriptions - disallowed for lack of documentation.
Legal Fees - disallowed for lack of documentation of expenses.
Office Expenses - allowed $365, disallowed $24,941 for lack of documentation.
Parking Fees and Tolls  - disallowed for lack of documentation.
Postage and Printing - disallowed for lack of documentation of expenses.
Sales Presentation - disallowed $11,198 as the taxpayers were unable to document the amount was paid in 2014.
Telephone Expense - disallowed in part as to difference in amounts claimed versus receipts and unable to distinguish between business and personal use. The court found they were entitled to a partial deduction.
Travel and Entertainment Expenses
(Caution, this case discusses entertainment expenses which are no longer allowed after the TCJA 2017.)
Section 274(d) provides that no deduction is allowed with respect to travel,
entertainment, or listed property (as defined in section 280F(d)(4)) unless the
taxpayer substantiates by adequate records or by sufficient evidence corroborating
the taxpayer's own statement (1) the amount of expense or item, (2) the time and
place of the travel, entertainment, or expense, (3) the business purpose of the
entertainment or expense, and (4) the business relationship to the taxpayer of the
person or persons entertained.
To substantiate by adequate records, the taxpayer must provide (1) an
account book, log, or similar record prepared at or near the time of the expenditure and (2) documentary evidence, which together are sufficient to establish each element of an expenditure. Documentary evidence includes
receipts, paid bills, or similar evidence.
Auto and Truck Expenses  - disallowed, the taxpayers maintained no mileage logs, no receipts, and no other documentation to substantiate the expense. (you absolutely must maintain a mileage log to sustain a deduction for a mixed business/personal use auto).
Business Gifts - disallowed for lack of business connection and documentation.
Meals and Entertainment - disallowed, no documentation of expenditure. The court reminds the taxpayers you must document the time, place, and business relationship/purpose for these expenses. I recommend the receipt be retained and record this information on the receipt. And remember, entertainment expenses are no longer deductible post 2017.
Travel expenses - disallowed, the taxpayers had some receipts; however, the record does not contain any documentary evidence or other direct or circumstantial evidence of the business purpose of each reported travel expense.
The court concludes the case by assessing accuracy related penalties to the total tax as adjusted. I will conclude this post by stressing the importance of taking a little time each week to tend to the details of your business. We are here to help.
Photo by Sharon McCutcheon on Unsplash