3 minute read
April 10, 2020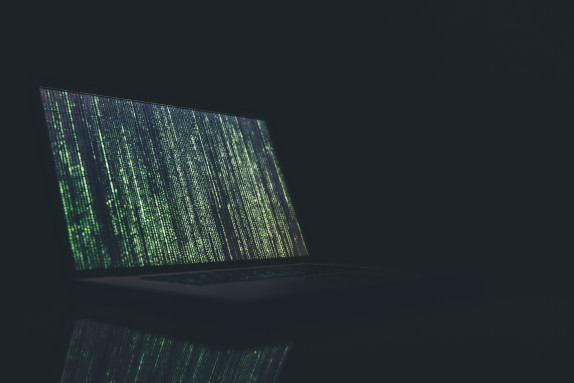 The CARES Act provided for a 2.2 trillion package of benefits to help individuals and businesses deal with the fall-out in the economy that resulted from COVID-19 related shutdowns. With this much in stimulus, the scammers will be busy, so make sure you protect yourself and your family from these scammers.
"We urge people to take extra care during this period. The IRS isn't going to call you asking to verify or provide your financial information so you can get an economic impact payment or your refund faster," said IRS Commissioner Chuck Rettig. "That also applies to surprise emails that appear to be coming from the IRS. Remember, don't open them or click on attachments or links. Go to IRS.gov for the most up-to-date information."
The IRS will not call you to request information regarding your eligibility for tax benefits under the bill, nor will they e-mail you requesting information or that you fill out an online form to receive your benefits.
Economic Income Payments for Social Security Recipients
The IRS is not requiring Social Security recipients to file a simple return to qualify for the economic income payment. The IRS will use SSA-1099 and RRB-1099 to issue stimulus payments to seniors. So, seniors should know they are not required to do anything to receive their payment.
Economic Income Payments for Others
The IRS will deposit economic impact payments into the direct deposit account taxpayers previously provided on tax returns. Those taxpayers who have previously filed but not provided direct deposit information to the IRS will be able to provide their banking information online to a newly designed secure portal on IRS.gov in mid-April. For those who choose this option, you should not allow another person to enter the data for you; although, a trusted family member might need to be available to assist someone incapable of completing this without assistance.
Remember, you are not required to enter your direct deposit information on the IRS web portal. If the IRS does not have this information, they will just send you a check in the mail.
We will notify you on social media platforms when the portal is available for use to provide direct deposit information for your economic impact payment. Do not click any links that appear in your e-mail or non-IRS websites purporting to be the web portal for providing this information.
The IRS reminds taxpayers that scammers may:
Emphasize the words "Stimulus Check" or "Stimulus Payment." The official term is economic impact payment.
Ask the taxpayer to sign over their economic impact payment check to them.
Ask by phone, email, text or social media for verification of personal and/or banking information saying that the information is needed to receive or speed up their economic impact payment.
Suggest that they can get a tax refund or economic impact payment faster by working on the taxpayer's behalf. This scam could be conducted by social media or even in person.
Mail the taxpayer a bogus check, perhaps in an odd amount, then tell the taxpayer to call a number or verify information online in order to cash it.
Other Financial Scams Related to COVID-19
Unemployment Scams
The Texas Workforce has advised those who have made a claim for unemployment benefits to be vigilant in know who you are talking to, and do not release your SSN, PIN, other personally identifiable information if you are unsure with whom you are talking.
No business can guarantee you that they can get your unemployment claim filed faster if you pay them a fee.
Fake Charitable Organizations
Be wary of making a contribution to an unknown charity. Scammers will take all forms, and preying on those wanting to help others is quite common during disasters.
Malicious Websites and Apps
Be careful with unfamiliar websites that appear to provide news reports or information on COVID-19. Malicious sites will try to gain access to your computer and demand payment from you.
False Medical Claims
Be aware of sites or solicitation claiming to the cure for COVID-19. There is no cure right now. These sites tend to take advantage of the most vulnerable in the population.
Phishing Emails
Be cautious with any e-mail from someone or an organization you do not know regarding COVID-19.
Financial and Tax scammers take advantage of people at their most vulnerable times. Be vigilant in protecting your information, and watch out for elderly parents or friends who might be confused by what appears to be a legitimate business, charity, or individual.
Our office is in Lubbock, but we serve clients throughout the state of Texas. Join the discussion on facebook @bradleysmithinc
Photo by Markus Spiske on Unsplash